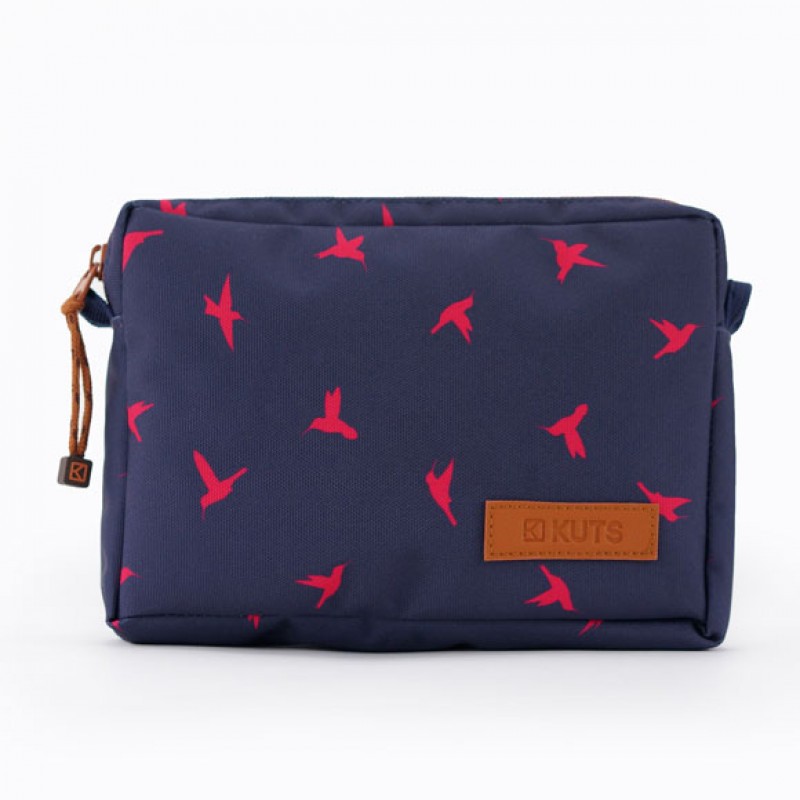  
KUTS REPORTER HAPPY CALIBRI
KUTS REPORTEUR
KUTS, CUSTOMIZABLE & MODULABLE BACKPACKS.
Pocket that can be used individually with a shoulder strap 
or attached to a KUTS backpack!
Large Zipped pocket
KUTS FITS system to attach the bag to the bags: 
KUTS Cityzen, 
Ollie, 
Swell,
Freeman (Does not fit on Chillout.)
Loops to hang a shoulder strap, transforming the reporter 
as an independent crossbar carrier ( "Strap" shoulder strap supplied with Cityzen,
Ollie, Swell and Freeman or available as an accessory)
Ultra-resistant and water-repellent material KUTS 900D
Compliance with European environmental standards ReACH
TOTAL DIMENSIONS: 16 x 23 x 4 cm 
LITERS: 2L 
WEIGHT: 0.0900 Kg
KUTS, THE NEW BRAND OF CUSTOMIZABLE & MODULABLE BACKPACKS.
The main material "KUTS 900D" used on Kuts bags is very resistant. 
It is a polyester with a density of 900 Denier. Its fibre has been specially brushed 
offering a visual aspect and a touch close to natural materials.
The material is water-repellent, liquids slide on its surface and do not penetrate. 
The finishes are meticulous: seams, reinforcements, metal accessories, lining...

KUTS COMPLIES WITH ENVIRONMENTAL STANDARDS
REACH is a European Union regulation adopted to better protect human health and
the environment against the risks associated with chemical substances.
ReACH sets quotas for these chemicals (phthalates, cobalts, cadmium, lead, arsenic, etc.)

All our products comply with this environmental standard...