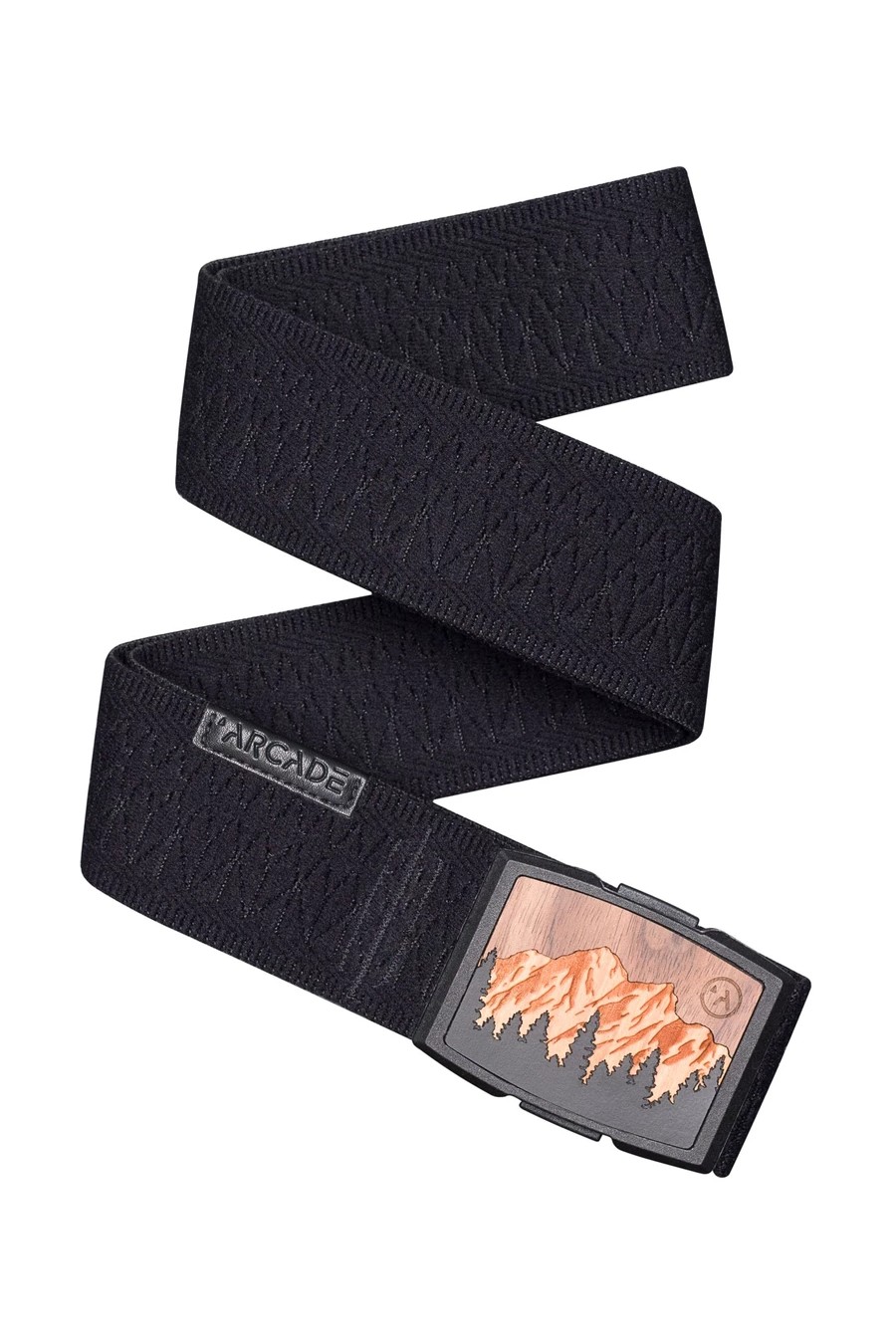  
ARCADE VISION BLACK WOOD MOUNTAIN
ARCADE VISION BLACK WOOD MOUNTAIN
ARCADE, THE NEW STANDARD IN BELTS
HAS ARRIVED ! 
Stretchy elastic webbing built to perform at the highest level from
the office to the outdoors is paired with a custom
buckle that is light as balsa and strong as metal.
A hidden adjustment point, unique inlay, and premium
trim make this Arcade original
the perfect belt to take from the street to the outdoors.

*We recommend that you do not put this Vision belt
through the washer and dryer due to the nature of the inlay.
One size fits most, up to 40″ (101.6cm)
Custom Capture Buckle
Real wood inlay*
Belt width – 1.5″ (3.81cm)
ARCADE, THE NEW STANDARD IN BELTS HAS ARRIVED
 
FUNCTIONAL FIBRE
Weaving together a blend of the lightest, most durable
fibres available with natural rubber creates webbing
that excels in both comfort and fit.
 
MAGIC WEBBING 
Durable.
Stretchy.
Water Resistant.
Ultra Lightweight.
Quick Dry.
Mixing these features together in the right amount creates
fresh baked Arcade magic webbing.
 
  ELEVATED DESIGN
Meant for abuse and chosen for performance.
Our low profile buckles, built in functionality components and focus on
the dirty details creates belts that are built to lead long,
adventurous lives.