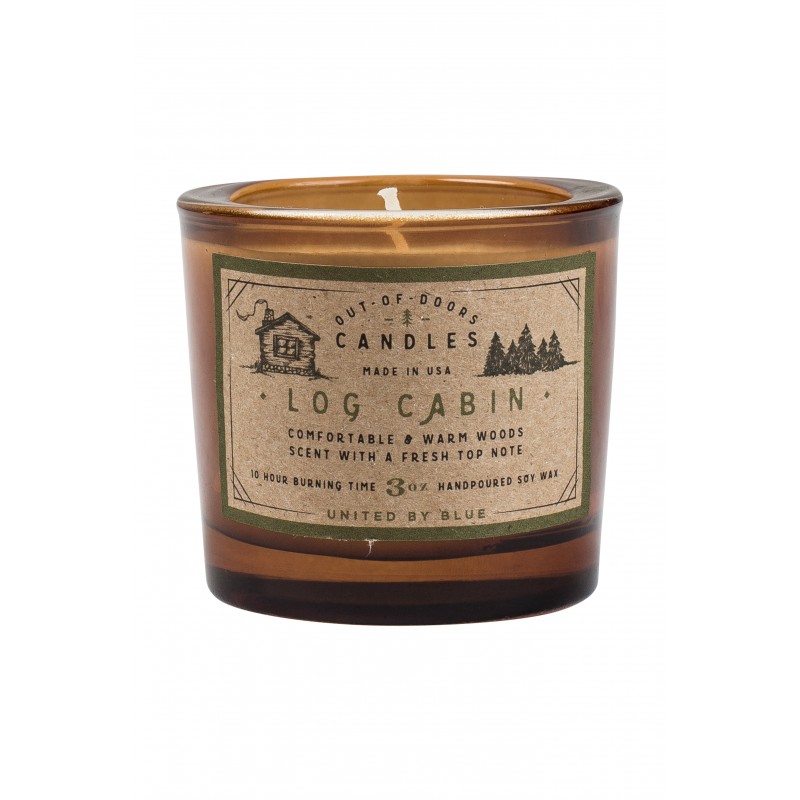  
UNITED BY BLUE OUT-OF-DOORS 8.5oz CANDLE-LOG CABIN 8.5oz
UNITED BY BLUE
FOR EVERY PRODUCT SOLD, UNITED BY BLUE ELIMINATES A BOOK OF WASTE FROM THE OCEANS AND WATERWAYS OF THE WORLD.
Hand-poured in our hometown of Philadelphia, this soy wax candle has a 
Crunchy and refreshing fragrance with notes of green sage and wood.
Would we dare to say that he smells even better than he looks like  (even if we like the hand-drawn label and the coloured glass).
3 oz. candles burn for more than 10 hours Soy wax without  GMO Hand-rolled cotton wicks in Philadelphia, PA 
Content : 
- Soy wax candles burn cleaner, free of toxins and pollutants. 
Our soy waxes are GMO-free.
- We have carefully chosen all-natural materials,  of American manufacture, including a cotton wick 
(instead of a synthetic wick) and household glass and paper.
How to recycle your candle?
Once your candle has burned, here's how to clean the wax so you can reuse your glass container:
- Fill the glass container very carefully with boiling water (stop just before the lip).
- Soak the glass container. The wax will float on the surface and harden as it cools.
- Once the wax has hardened, remove it from your glass container.
- Wash the remaining wax with soapy water.